Discussion Starter
·
#1
·
Yesterday evening we ordered pizza for supper and we all ate in the living room. I'm here at my laptop when I hear "Brandie turn around and look at this"
This is what I see..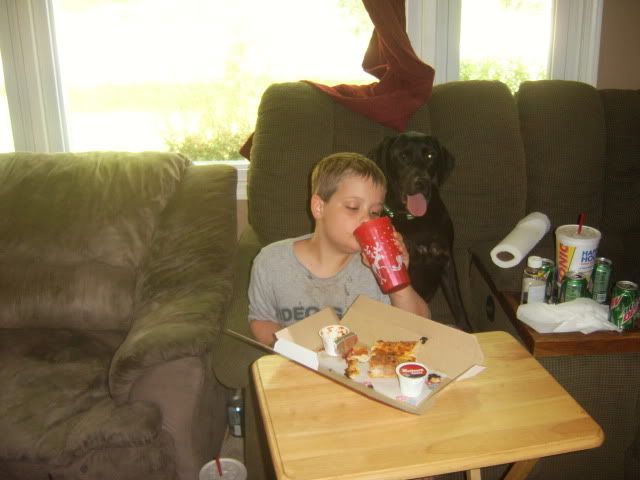 Sam just decided to hop back there the help Phoenix out I guess! He never tried for any food or anything, just sat back there watching. When Phoenix told him to get down, he hopped down and laid by his feet!