I don't think I shared pictures of me in my wedding dress, but I had my final fitting today.. It fit like a dream and I paid the last of the money for it and my hoop and my mum took it home.
I have one month until the wedding day. Every day is going past so quickly!! Before I know it I will be wearing it for real!
Here are 2 pictures, they are from my 1st fitting 4 weeks ago ... have lost a little weight since then so it fits better than it did in these pictures. I totally love my dress!!
Thanks for looking
Sarah xx
Full view in mirror (taking my own picture lol) - the hem is too long here so they took it up and re-hemmed it which is why I had one more fitting today before taking it home.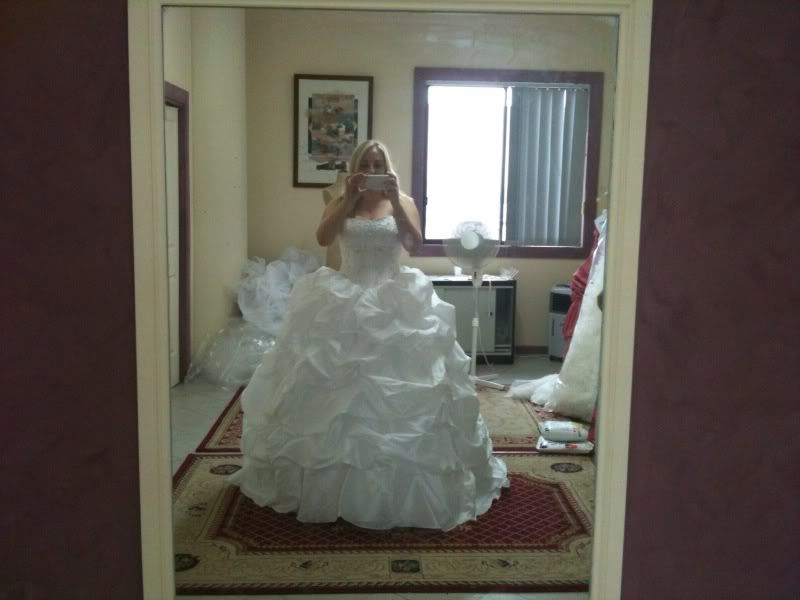 and a close up - sorry it's fuzzy, was taken by my bridesmaid holding a very wiggly 9 month old little boy lol!