Discussion Starter
·
#1
·
Sorry folks, but except for a pi$$ing contest in another part of the forum, I haven't had much time to post recently. Hopefully this will make up for that...
So Harley had a play date today with the dogs over at the wife's sisters house and he had a blast! His friend Jack ( a yellow lab) and Kong (a Corgi) were there and they spent the afternoon romping around in the back yard...
It was kind of hard even getting them in the frame for the first half hour...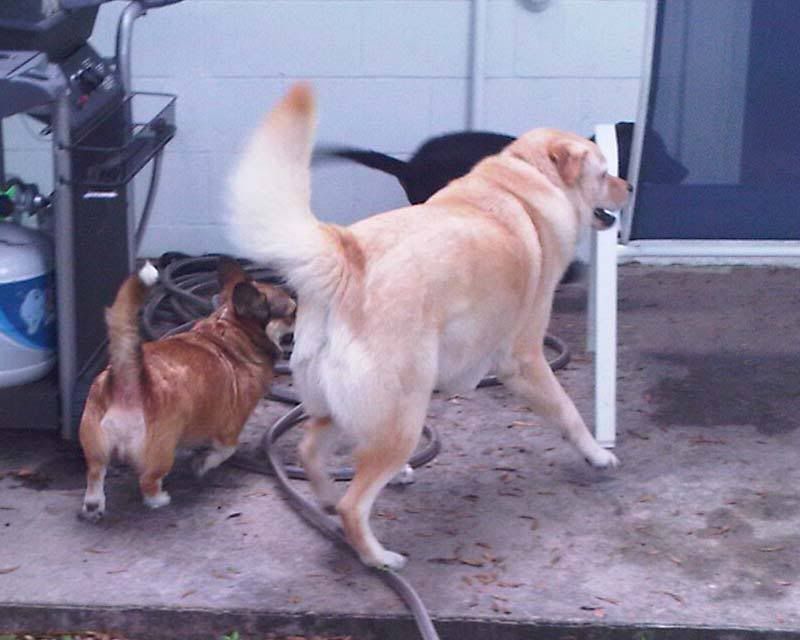 Jack ambushing Harley...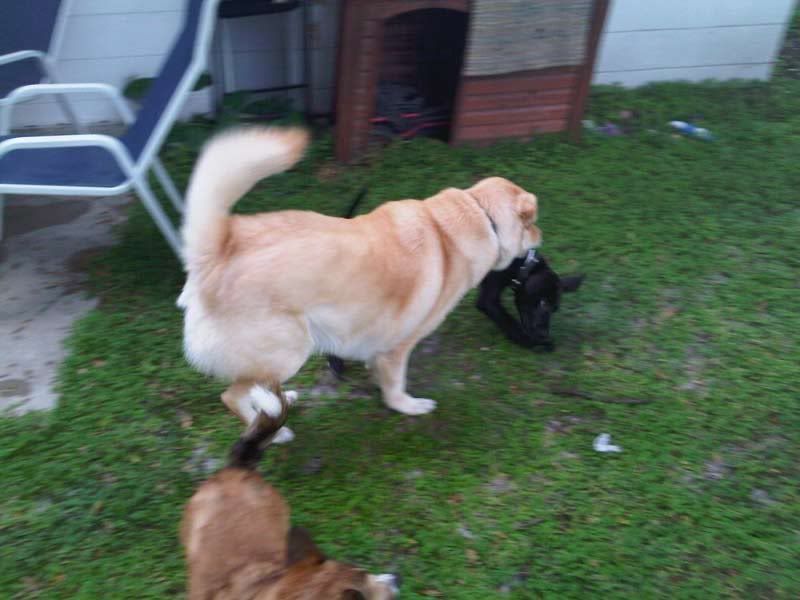 Notice the muscles in Harley's back legs!