Discussion Starter
•
#1
•
I can't believe my precious little girl is half a decade old today!! :shocked:
We had one heck of a year! We started competing in agility last summer and she handily earned all of her 1st level CPE titles, as well as her level one games title in teacup agility. Go minpin! I'm having an absolute blast and am so proud of my talented, hard-working little girlie.
Peanut with her earnings (this was ONE trial!)
We also auditioned for and made the Superdogs team, something that has been a dream of mine since I was a little girl. It was an absolute surreal experience performing with them, and Peanut was ever the consumate professional throughout the whole experience, despite deafening crowds, somewhat over-enthusiastic (at times) fans and looong, LONG days!
Us "on stage" during a performance, lookit her go!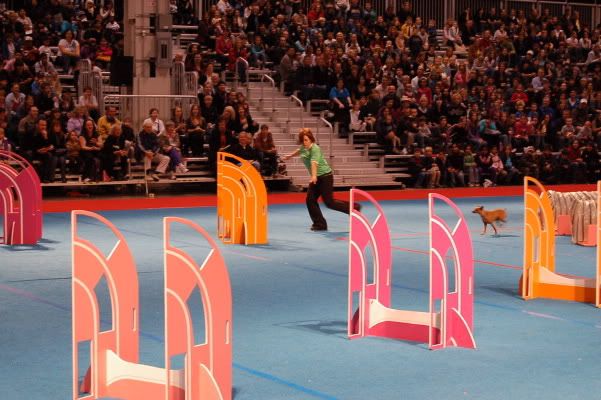 I am so enamored by this little dog and so look forward to what the future will bring for us. If the past year is any indication, the sky is the limit.
So HAPPY BIRTHDAY baby girl!! I love you, am SO SO proud of you and look forward to many many more!! MUAH!
She got a special dinner and lots of extra lovins, lol!