Discussion Starter
·
#1
·
January 9th is Cappy's tenth birthday. Rather than post a typical photo montage from his puppy hood through the present day ... or a song or poem dedicated to a wonderful Labrador Retriever, I'd just like to say ...
You are the best friend I've ever had, Cappy. Your love and devotion has sustained me through difficult times, health challenges and on into my senior years. I owe the vitality that remains in these old bones to having shared life with you these past ten years. I thank God for the time we've had and for whatever additional days He may grant us together.
I also want to thank you for being the best little brother in the world to Duke who passed in 2003. And also for being the best big brother to Remi who has no idea just how lucky she is to have you.
It is sometimes said how foolish we people are who humanize our dogs. That's the opinion of unfortunate people who've never experienced the joy of a relationship with a dog like you, and loving one almost as much as it loves you. If only I could have been half the person that you think I am. In fact, I wish I could have been as good a person through my lifetime as you have been through yours! Happy birthday big fella, here's wishing you many more.
9 years ago when you were still Duke's little Brother ...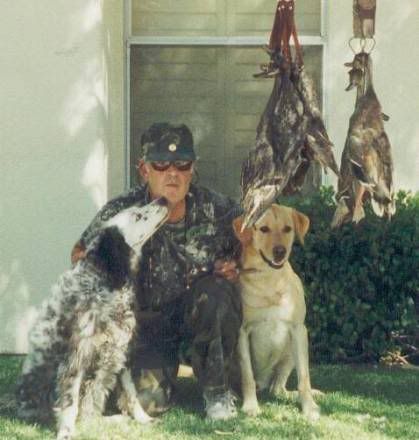 Four years ago with Remi when she was only 10 weeks old ...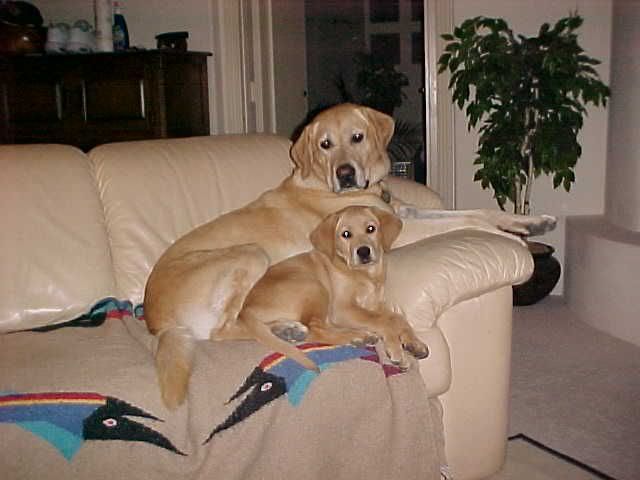 And four years later ...