Discussion Starter
·
#1
·
By the turn of the century most farmable land had been homesteaded and improved, many sold their 1/4 sections to other farmers which allowed larger farms.  Improved machinery allowed larger crops to be grown, plus the war clouds over Europe brought the price of corn up into close to 50 cents a bushel.
This is the 1902 corn crop of G.W. Farmer near Merna in Custer County Newbrassky, 6000 bushels.
Corn was still picked by hand at this time and this amount would have been shelled by either a horse powered corn sheller or one powered by a steam engine.  Notice the dog who seems willing to help. ;D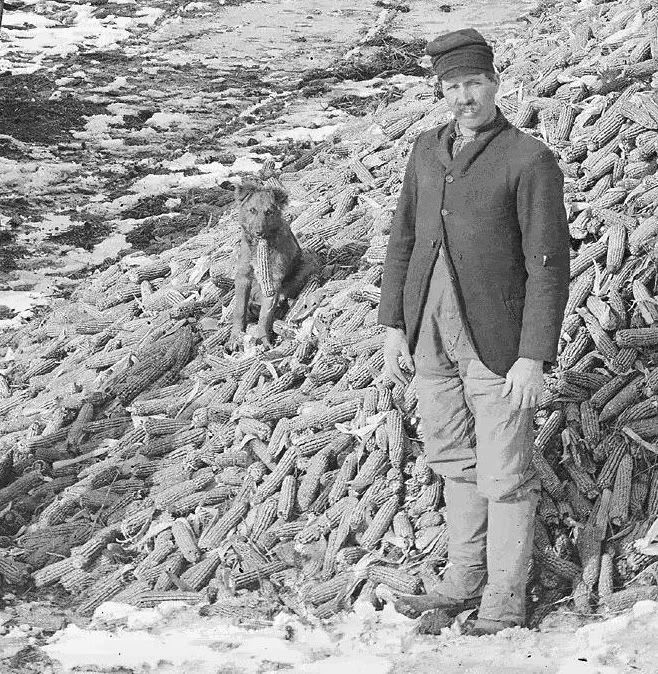 After WWI the price of corn and wheat would drop badly, leaving many farmers who had payments on land and machinery in trouble.  "The Great Depression" would hit most farmers a few years be for the crash of 1929.
Photo 12488 of the Butcher collection.