Discussion Starter
·
#1
·
My SIL (my BIL's wife) is doing so much better. She's in a regular patient room now, the nurses have her up walking a bit, and she should be out of the hospital by the end of the week.
My other SIL (my brother's wife) had to stay an extra night because she started running a fever, but she was able to come home today.
My nephew is doing terrific too! He's such a little fighter. He's responding well to his steroid shots, and the plan is to wean him off the respirator the end of this week also. He just needs to gain a bit of weight since he's only 2 pounds 10 ounces, and he has to be 5 pounds before he can leave the hospital.
I have some pictures of the little guy. You can't see very much, and the pictures aren't that great since he's in an incubator right now. I will warn you that he does have a lot of wires, and he has jaundice so he has blinders over his eyes for the bilirubin lights.
If you'd like to see the pictures, scroll down (doing this in case someone opens and doesn't want to see a baby in NICU).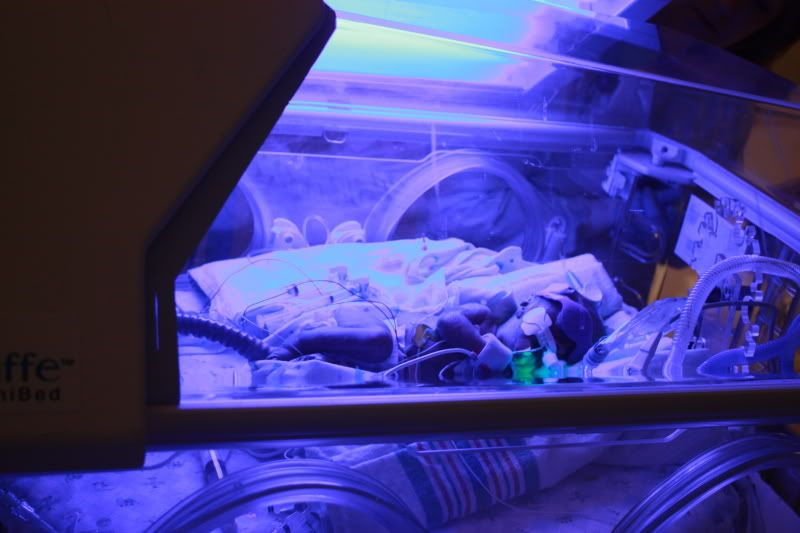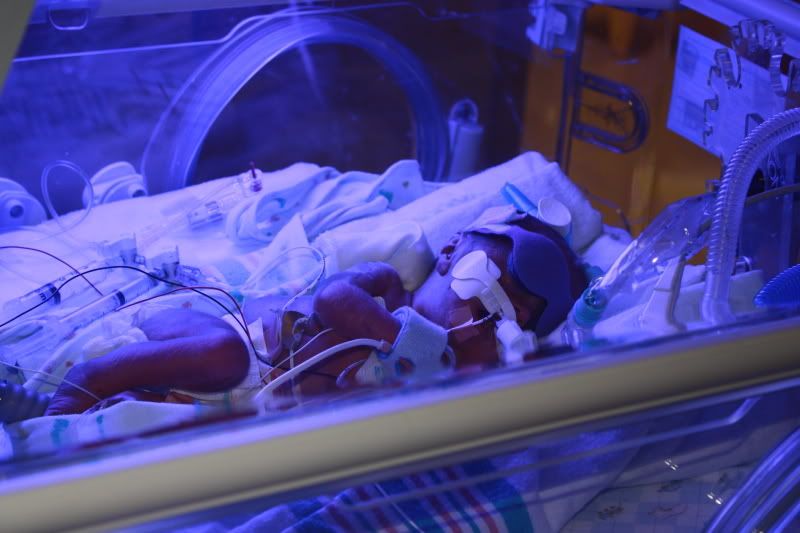 I have more but they're all about the same. He has a head full of hair to have been born at 28 weeks! Both of our brothers had babies with heads full of hair. All of our babies were bald as could be! lol