Discussion Starter
·
#1
·
Remember the SNOW we got Easter weekend? Well, CoCo and her cousins Rocky and Bruno (my BIL's dogs) certainly didn't mind! Here are some pics of them playing at my in-laws house on Easter Sunday...
The 3 clowns playing in the snow: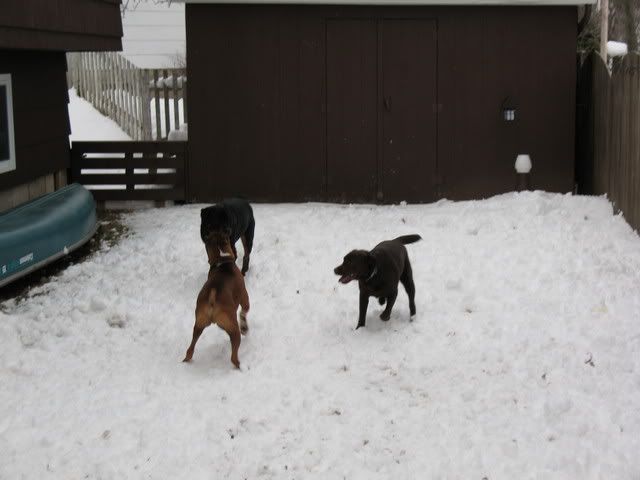 CoCo and Bruno.... did someone say "treats"?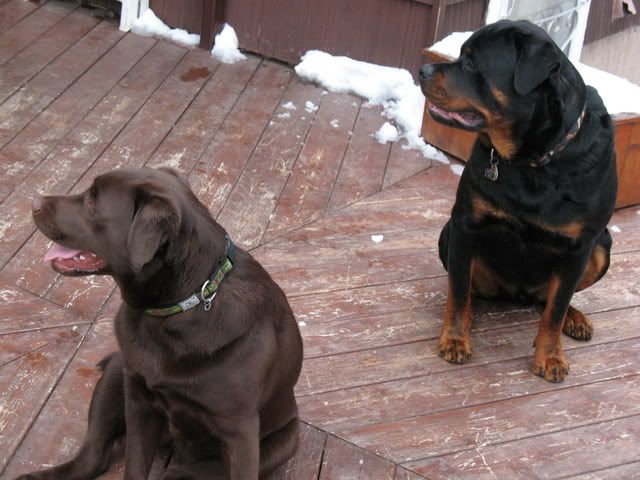 Rocky looking handsome: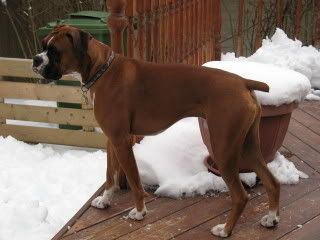 CoCo showing off her curves (she's 63lbs, vet said she could still lose a few but not to be too concerned):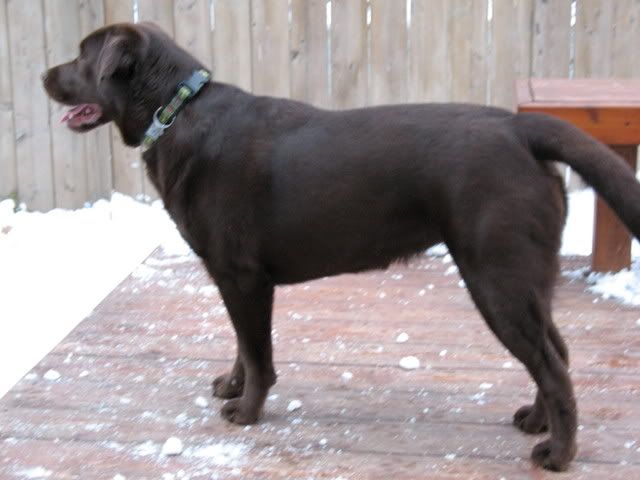 Rocky - where's the squirrel? (that bench is his favourite squirrel watching spot):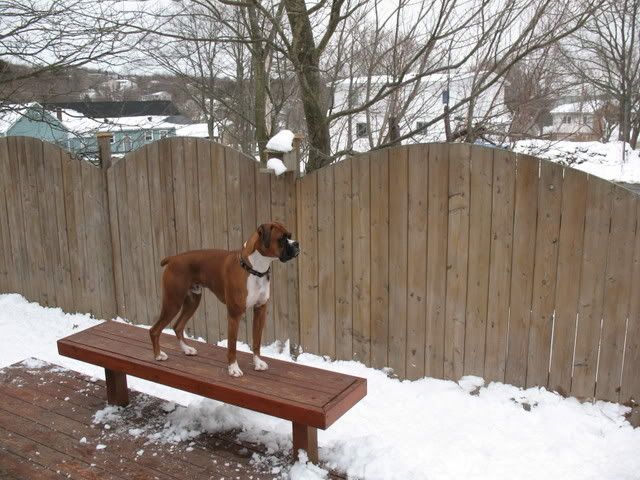 Bruno looks for a good place to mark... haha...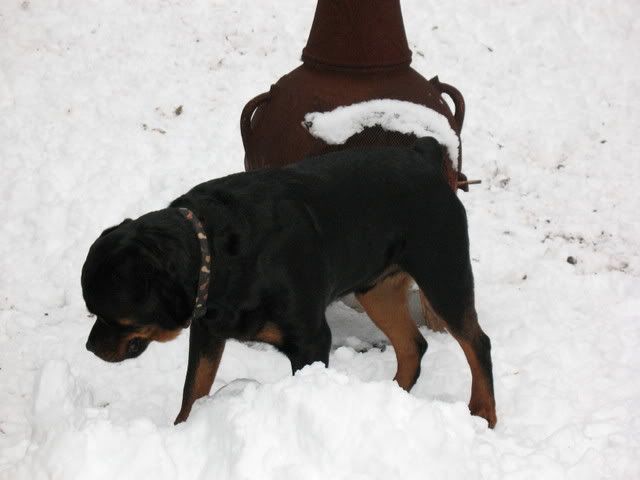 CoCo says, I *heart* snow!