Discussion Starter
·
#1
·
We took a friend, her black lab rescue, Jack, and our two pups to the boat this past weekend. We stayed at the dock, but the puppers all had a good time hanging out together (and with us). Toby and Chamois have been on board before, but we still haven't taken them out under sail - just getting them used to getting on and off, hanging in the cockpit, and going up and down the companionway stairs. Jack had never been on the boat, though his Mom sails with us regularly.
In the car on the way down (notice how much shorter Jack is):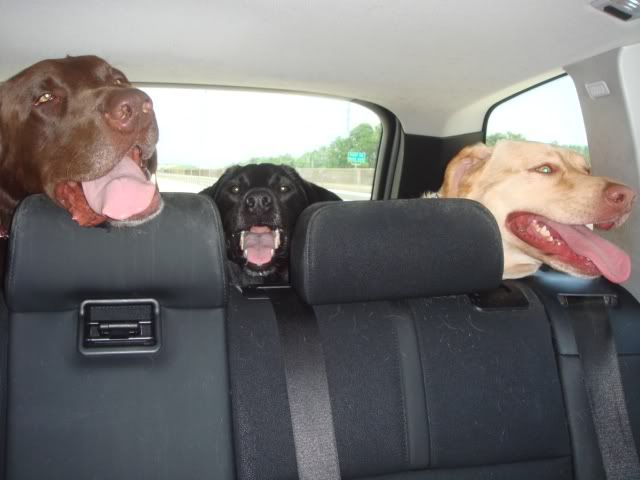 Toby looking down into the cabin:
Looking up at Toby and Jack in the cockpit (we hadn't yet removed prong collars for the walk through the marina, they do not keep them on when on board):
We'll probably start sailing with Toby and Chamois soon since they're getting so sure-footed on it now - it was a real challenge to get them confident about getting on and off from/to the dock at first. I'm not sure how they'll feel the first time the boat heels over under sail. And yes, they'll have to wear lifejackets when we go out on the bay...