Discussion Starter
·
#1
·
I absolutely kid you NOT. Dixie ( my daughters 1/2 Catahoula) does this low key bitey face thing with Mya and Emily and I have noticed that when she is done.....Mya barely has a whisker left on her muzzle or under her chin. Every now and then Mya will give out a little yelp or after about half and hour get really po'ed and walk away. It is really funny.
Here she is "shaving" Mya's chin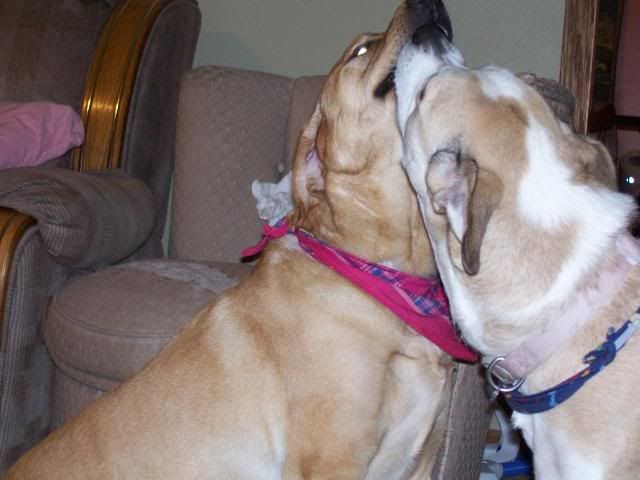 the one cheek
Would you be still Mya??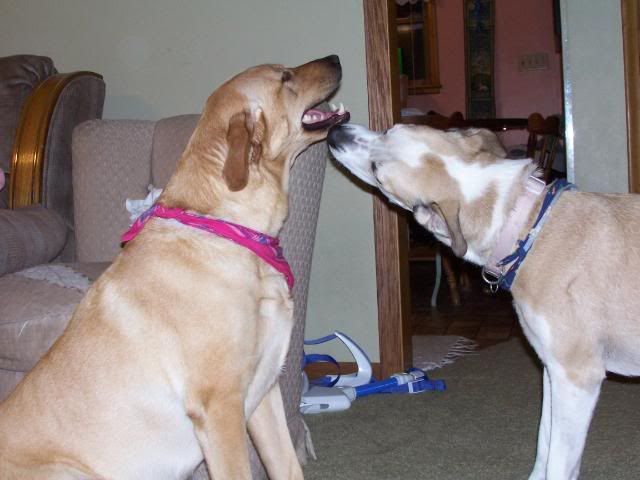 Leave me alone now!!!