Discussion Starter
•
#1
•
The pond next to our house has 21 "pet" mallards including the two albinos. They are fully flight capable but just too lazy to leave here and try to make a living elsewhere. The various diving species of ducks are rare.
We have a pair of Honkers that visit every day but rarely stay overnight after they had their nest raided by yotes or coons two years ago. In addition, we get "wild" mallards, Woodies and an occasional Gadwall stop in for a day or two and then they depart.
This morning we had these 14 guys and gals drop by for a visit ...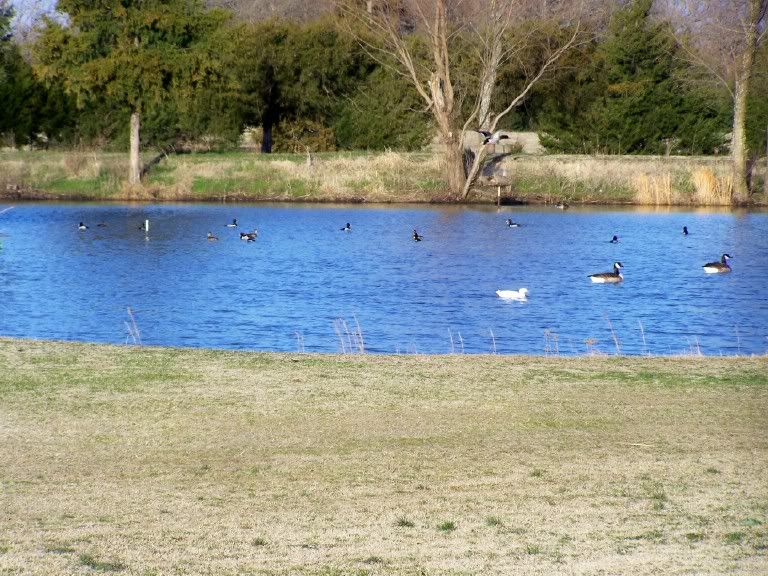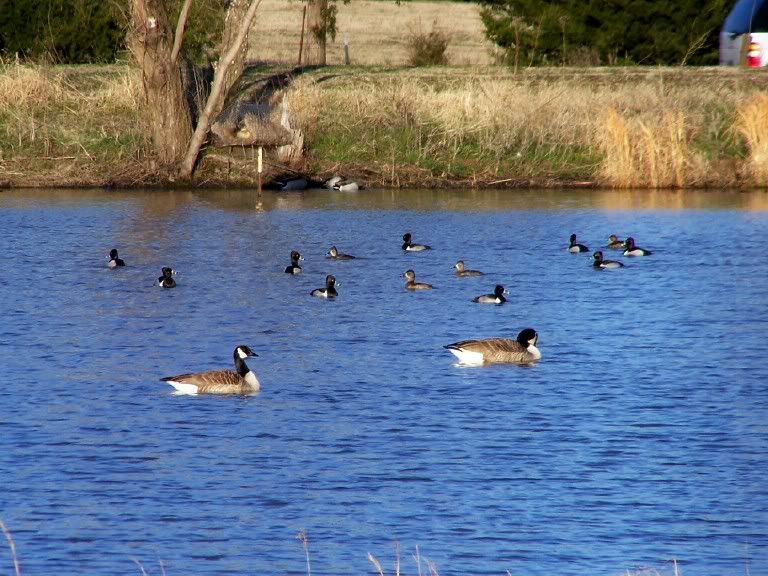 By the way ... Cappy sends his thanks for all of the kind words of support and encouragement. He wore the little Ninja Doodle plum out this morning! They are both being very good with and for each other.
Sensitive content, not recommended for those under 18
Show Content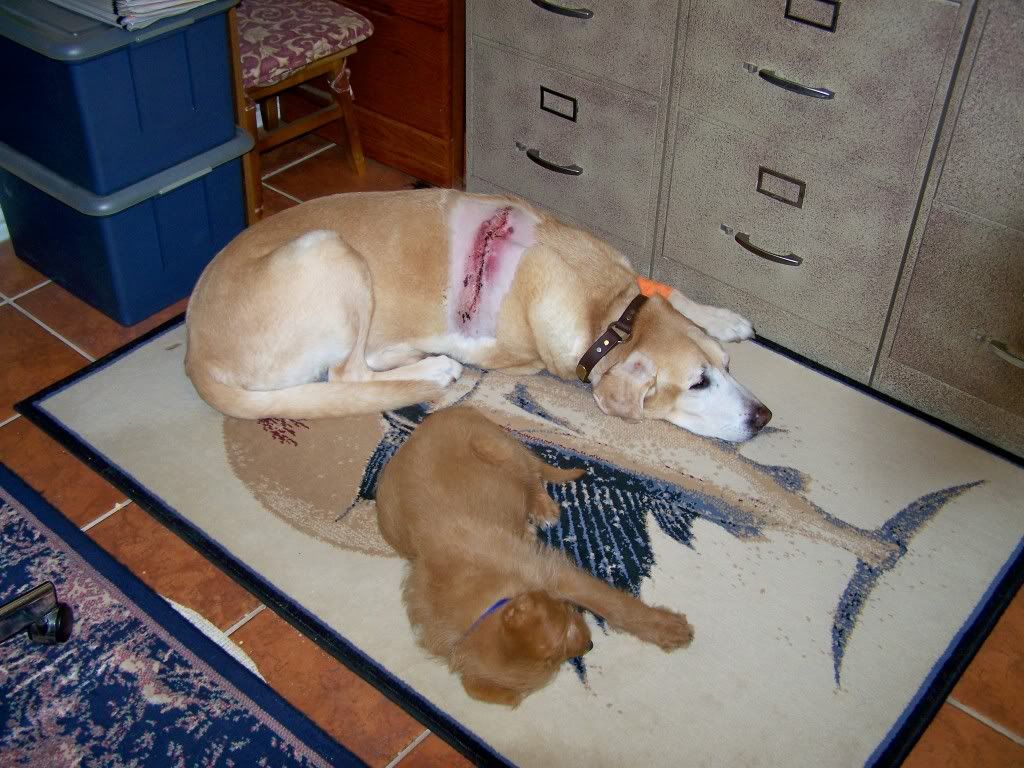 :wink: