Daisy working her banDanas...(4 pics)
Daisy has continued to insist on becoming a canine-mode (I have an older post about this, with pics), and so has been working very diligently on her skills. This week we used the wonderful bandanas that our very own Justine made for us! Daisy wanted me to show you all her work thus far. She's also being a nice girl and sharing her techniques with little sis, Shadie (who could care less, however).
Daisy:
Shadie, use you's sexy eyes, and pouts you's lips.
Shadie:
Daisy, I's dont want to be a model, but okay, here goes: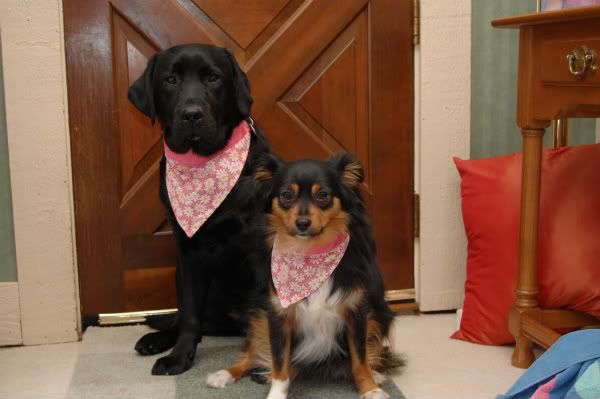 Daisy:
Shadie, you's looks like you is posing for a mug shot in dat last one. More like dis, tilts the head, furrow the brow:
Daisy:
And you's can always do dis, I calls it the camera stare down, complete with my moo-cow 'dana. The curled paw adds a degree of difficulty, toos: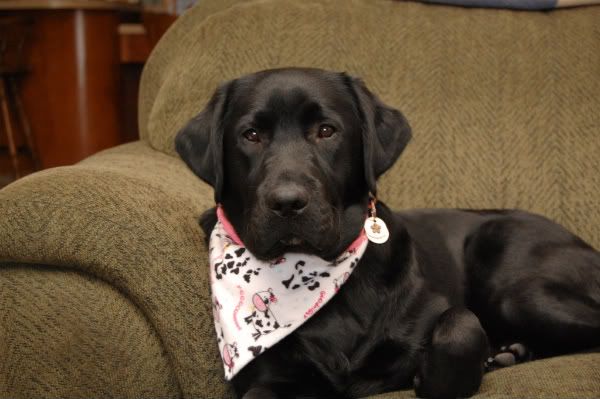 Daisy:
And finally's, goes for the profile:
...please excuse the ouchie on Daisy's chin. It was vet checked and she just has a bit of acne, and it does not bother her a bit!