Discussion Starter
·
#1
·
Yesterday Connor went on his first Easter egg hunt.
It was really fun. I lost my wedding ring while we were there....
yeah that wasn't fun, but thank god my friend's son found it
underneath our van right before we left. It must have swang
off my finger when I was getting the stroller out of the car.
Anyway, here are a few pictures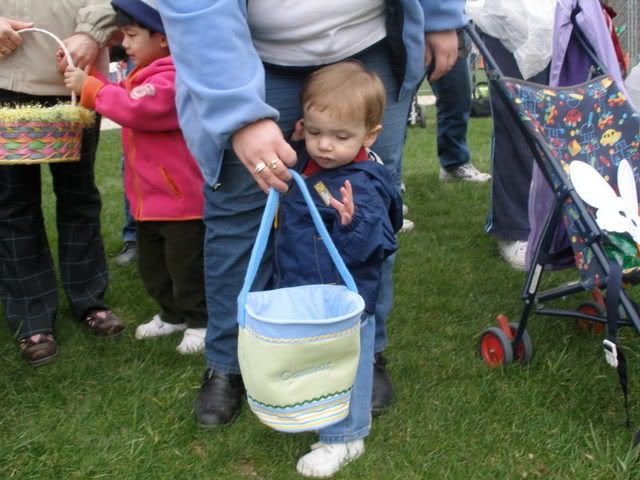 And this was last night when I went in to check on him. Notice what
his head is sleeping on. ;D