Discussion Starter
·
#1
·
I know that Honker weighs 15 Lbs plus, but you can do it 'lil girl ... fetchem-up, here!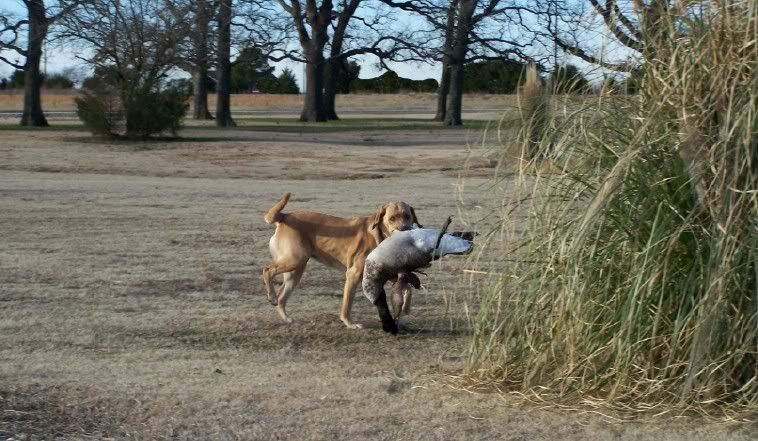 Atta girl, Rem!
That picture was taken after Cappy and I hunted this morning. We quit at 8:00 am after an hour hunt with 1 Canada goose and 2 ducks.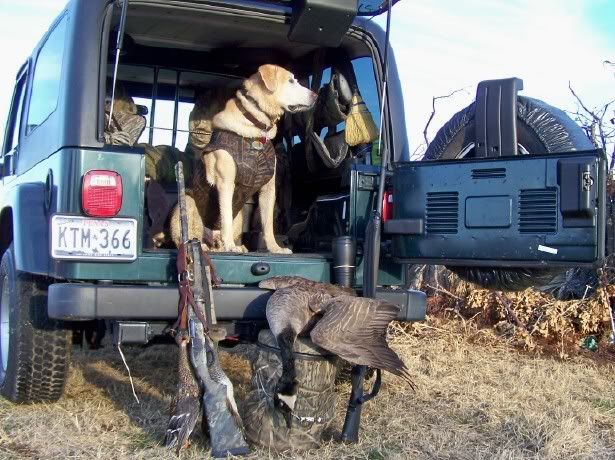 Shortly after I had Cappy pose for the above pic, another Honker appeared out of nowhere and made the mistake of flying a bit too close. It responded to my calling and durned if we didn't end up with a 2nd one.
Since I've been hunting alone alot lately, I've been alternating the dawgs. Just before we get to the garage on our home property, and somewhere along the 700' driveway, I'll place one of that morning's birds for the dawg that didn't get to hunt to find. After we unload, bring that 2nd dawg out, align them at my left heel and send them on a blind search.