Discussion Starter
•
#1
•
The introduction was uneventful.... Not a single growl or care in the world that would have suggested that they would not be able to coexist together. I realized that I had forgotten my camera in the jeep so I ran to get it, and this is what I returned to. My two boys begging me to come back. lol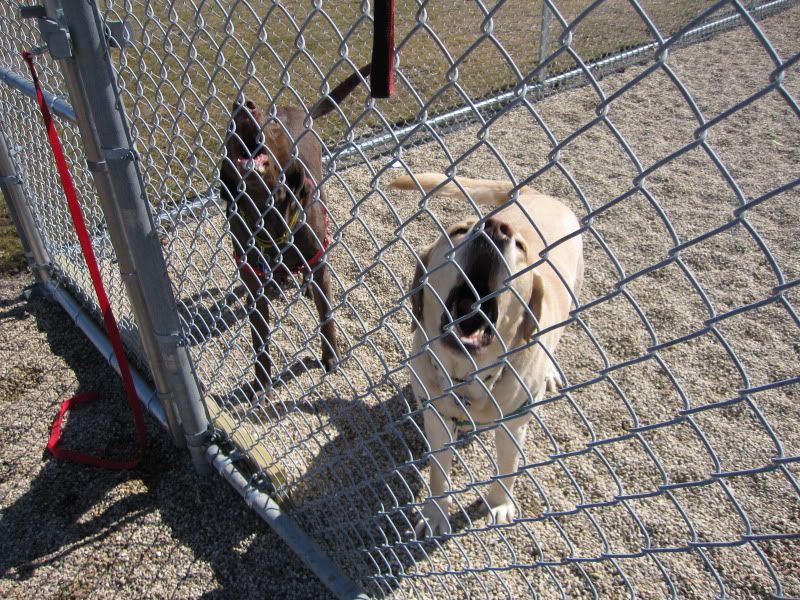 We played in the sunshine for a couple of hours and they got along great.
A couple of happy boys..
Knowing that Chief probably has not been on a walk in quite some time and has forgotten any leash manners that I taught him, I figured it would be a good idea to take them for a lap around the property.. When I got Cash, he had no manners on a leash and that is something we are still working on.. I figured that I should try my hand at walking almost 200 pounds of manner impaired labrador. LOL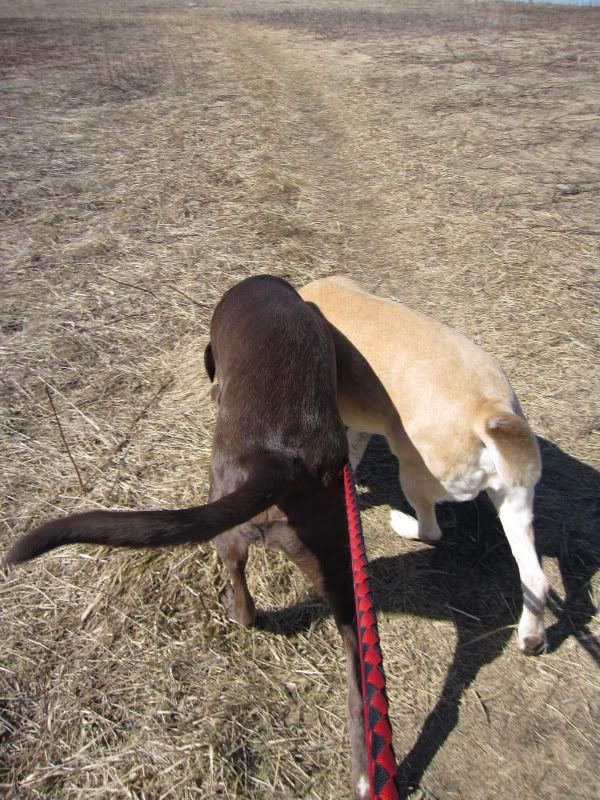 (Okay, this is when Cash sez, "Please don't pick on my freakishly long tail.. My "breader" was not of good stock himself... LOL)
Anyone who doubts the effectiveness of an ez-walk harness should try walking these two, both with and without one. You will run right out and get one, I swear!
So that's that. Once I knew they were okay together, I took Cash to Petco, for a birthday bone (He got a big brother for his birthday! How sweet is that?) I bought Chief a new bed, good food and supplements for his aching joints.. I also got a two lead leash. I don't know why I bothered with the new bed, as he always slept with me.. Something he did not forget. When bedtime came he hopped right up there and Cash looked at him like, "WTH? How come she lets you up there and not me?" (I have implemented a "no dogs in momma's brand new bed" rule since before Cash came, but that went right out the window lastnight. lol I didn't have the heart to kick sweet Chief out.)
Im so glad he's home. As it is right now, he is where he always was when I sat on the computer. Underneath my desk. The more things change, the more they stay the same.