Discussion Starter
·
#1
·
Leslie's son Ben hijacking her username to try and post an update WITH pictures. We'll have to see if the pictures work, I haven't figured out how to post more than one on this lab board yet. Worst case scenario I'll direct you to the other lab board to see my updates-sorry.
Chance is continuing to impress us. He is a wonderful addtion to our pack. Karma (little choco) is his constant play partner and he really looks up to Bodhi (big yellow) and any opportunity to rest his head next to or on Bodhi he takes advantage. He can jump up on the couch by himself and he's a very happy, spoiled guy. The big news is that Chance had his first hydrotherapy appointment this past Friday. He did excellent and he will be going once a week. Great place that works on his swimming and makes him use muscles that need building up. So that's the update from me.
Chance trying to get as close as possible to Bodhi and Karma...who are trying to get as close as possible to me.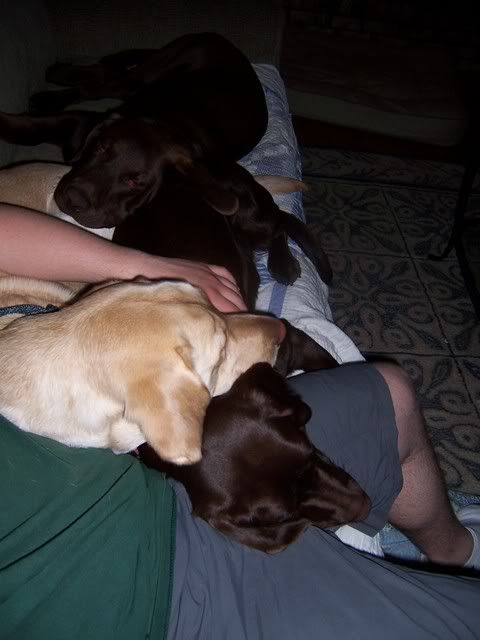 Happy to have the ball!
very tired after a day of playing
Hydrotherapy
Leslie would be at one end, (husband) Ed at the other-they would take turns calling him so he would swim-he was good after the first few tries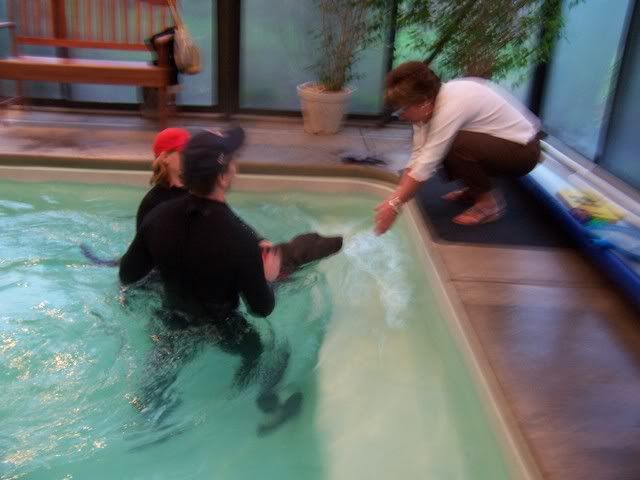 all done for that day-you can see how happy Leslie and Ed are in this shot-he was a CHAMP like usual!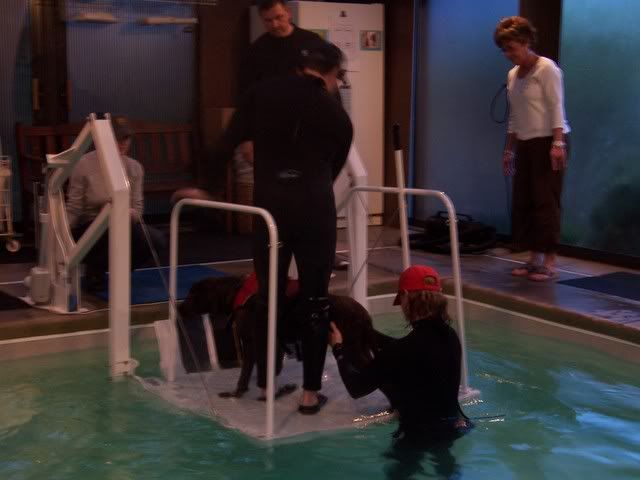 MAN I hope those pictures worked-if not I'll have to post a link to the other lab board for those that want to see pictures.