Discussion Starter
•
#1
•
Monday nite 8:30 PM
I guess I'm not thinking. I'm truly sorry. I saw the other post asking for an update. I had replied further down in this one earlier today and didn't realize many couldn't know that without a change in the title.
He's doing much better. He's still 'purple' but the vet confirmed it's normal and like you all said, I didn't need to panic. I can't help myself. I'm a worry wart. I don't ever recall reading a post where someone else's dog had this happen. Maybe I did and w/o seeing it personally, it just didn't sink in.
He's using the leg more and more. I know he didn't do that so quickly the first time. Maybe that's why he is bruising. The incision is practically non existant. Except for the staples, you'd never notice it. No discoloration or oozing, etc. anywhere near it. Just purple everywhere else.
Again, I do thank everyone here for putting up with me. I can't even imagine what I'd be like if I had to deal with some of the issues some of you have.
Thanks again.
Pam
-------------------------
Every time I think he's taking a step forward, something happens that throws me back to square one.
I'm trying to post 4 pictures here. The first one is from yesterday that you all saw. During the night, he was very, very red. I assumed he licked off the hydrocortisone spray. This morning, it wasn't so red but the area was larger. Photos 2 & 3.
I just looked at him now and this red is spreading. I hope you can tell from the angle of the shot but it is spreading now to his private area. I have calls in to all doctors but of course, it's Sunday night and I'm sitting here feeling like every minute is 5 hours. If this were razor burn, wouldn't it have all happened at the same time?
He is using the leg more than before and doesn't seem to be suffering.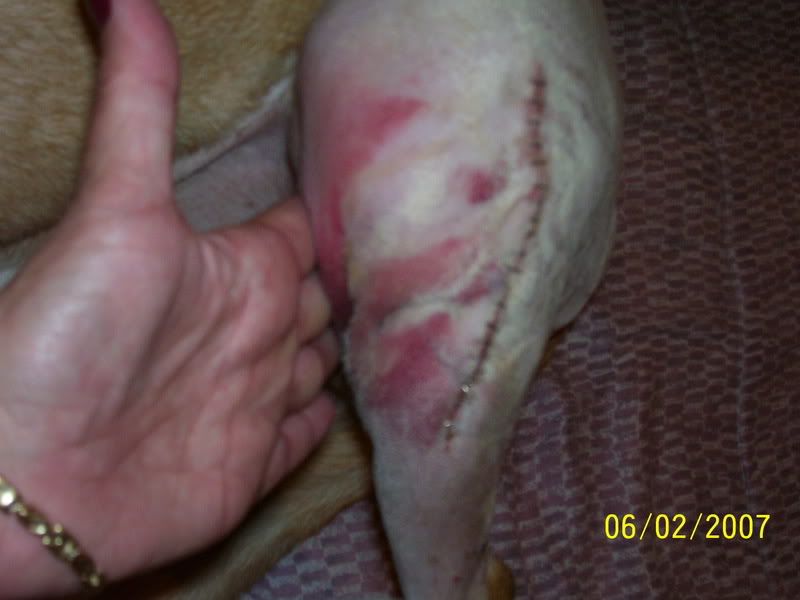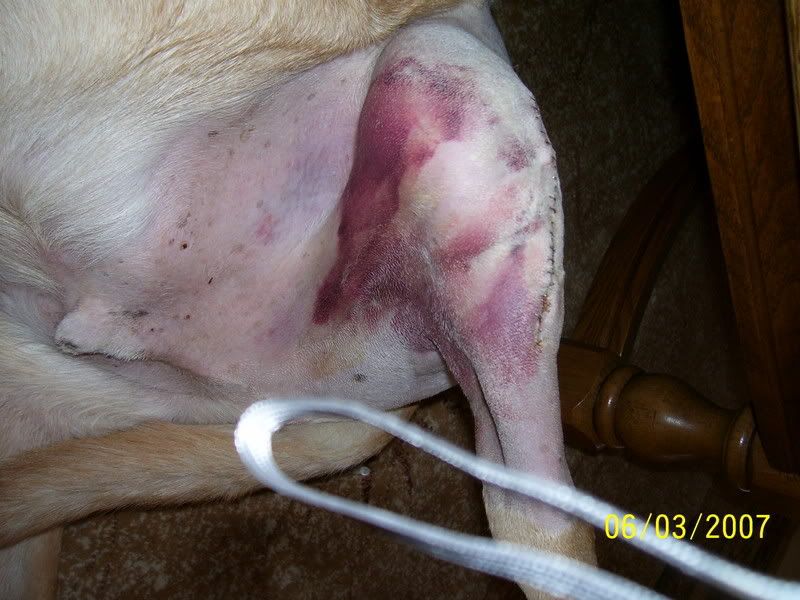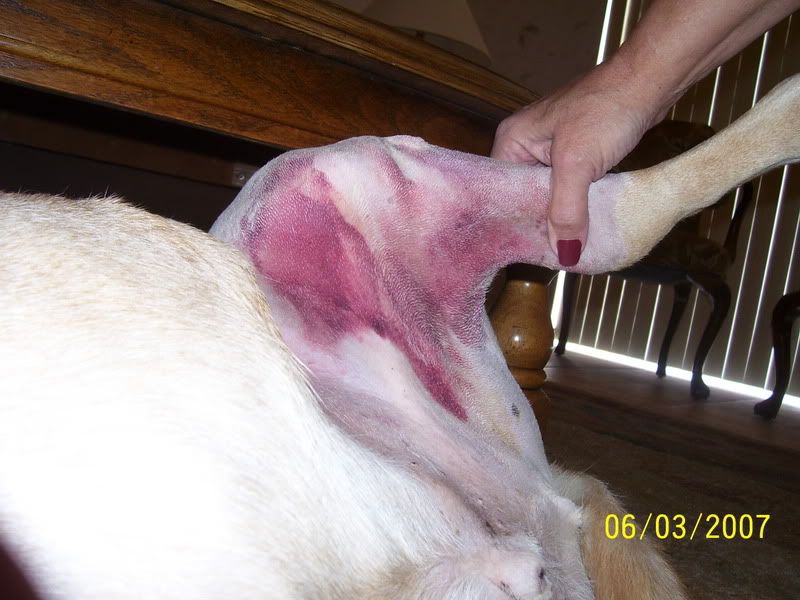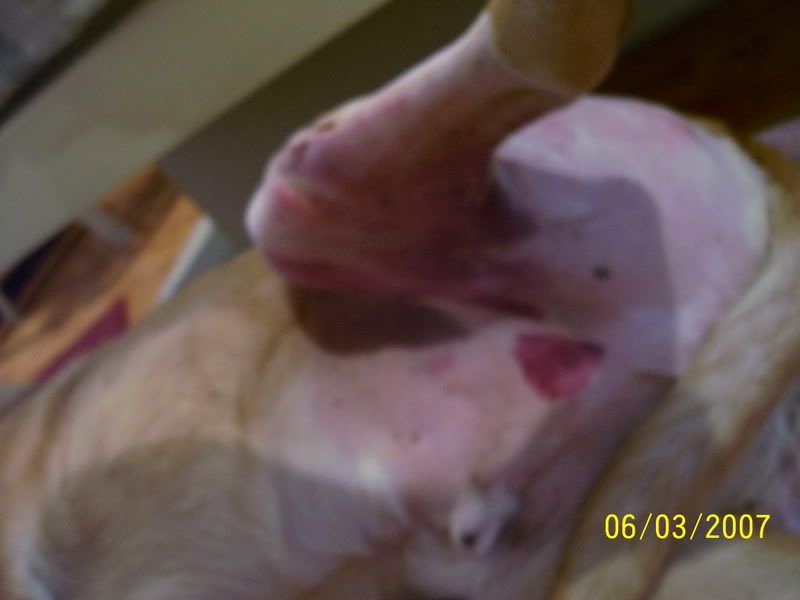 I'm sorry the pix are so large.