Discussion Starter
•
#1
•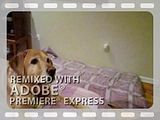 I hope this works. When the picture opens, just click on it and it should start playing. It worked when I tried it in preview. If it doesn't work, I'll try to post the link a different way.
It gets best in the middle and at the end. You may want to turn down your speaker volume cause you're gonna hear my son's girlfriend and me hysterical laughing through the entire thing.
I hope you enjoy it.