Discussion Starter
·
#1
·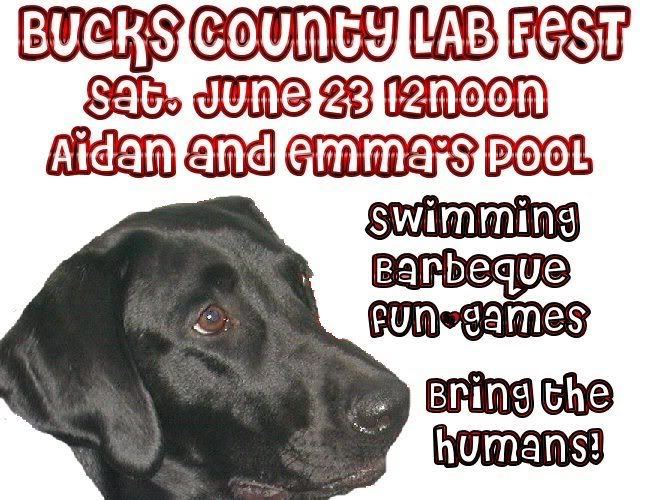 We are getting the date out early so people can reserve the 23rd of June for LAB FEST DAY!
More details closer to the actual date.
Everyone is more than welcome to attend. We did this last year and had an absolute blast. Please feel free to come...bring the whole family.
If you want to make a weekend out of it, we are 30 minutes from Center City, Philadelphia. There is so much to do and see around here from Historic Olde City Philadelphia and all that entails, to great shopping, Sesame Place is 10 minutes from our house, New Hope, the beach is about 90 minutes away, the Pocono mountains about 2 hours. Lots of golf courses, the zoo, the Art Museum, 2 amazing state parks down the street, South Philly home of Pat's Steaks and the world famous Philly cheese steak
...plenty to do.
I will post hotel information later and give you a choice of where to stay OR...feel free to bunk at Chez Aidan&Emma.