Discussion Starter
·
#1
·
The bathroom is finally FINISHED!! This week we got last piece of the puzzle, the light fixture, and now it is completed. All I have to do yet is get Nick to put up a towel bar and get a few new towels for it.
I wish I'd taken better "before" pics. I didn't think of it until we were halfway through taking it apart. But anyway, here is BEFORE: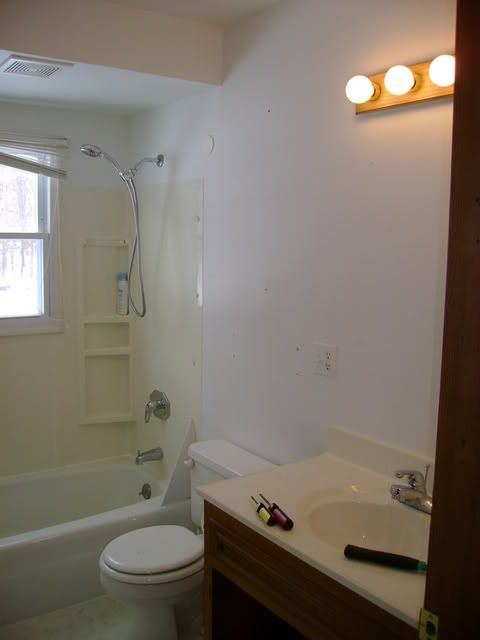 And AFTER!!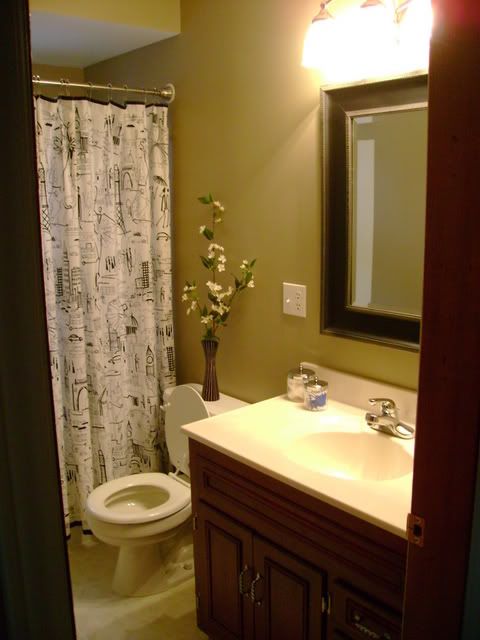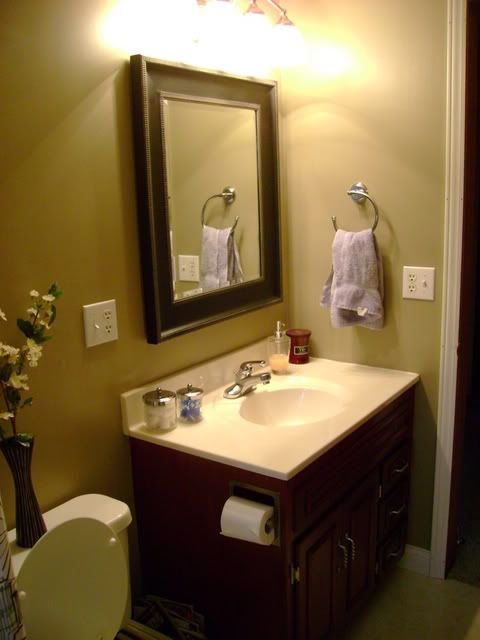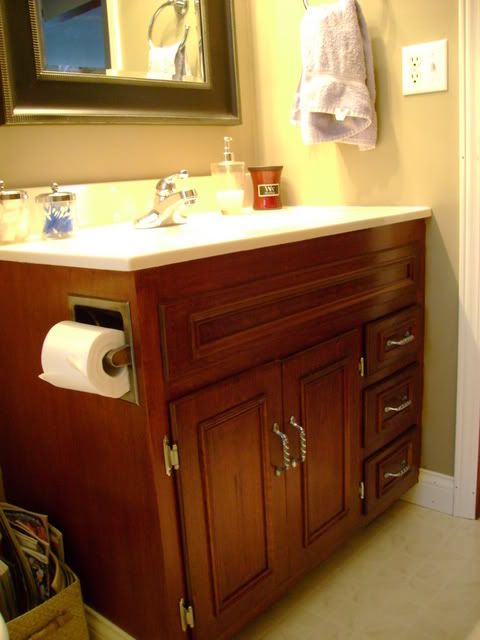 I'm so excited about the way it turned out. Especially the vanity. I REALLY wish I'd taken a pic of what it looked like before, but picture this: pukey brown circa 1975 with LONG, pointy antique bronzey drawer pulls. *GAG* I"m sure it was nice in 1975, but...yeah. We sanded down the whole vanity and stained it a dark cherry color. Added updated drawer pulls and new hinges and everything sparkles! I just wish I could figure out a solution to the window. Not a big fan of the mini blinds, but I don't know what else to do about it for now. Eventually, I might replace the window with an etched glass one...but not for awhile.
Now my bathroom looks like it belongs in this decade! Century, even!
Now back to repainting the trim.