Discussion Starter
·
#1
·
Ok at first glance just another typical 1880's farm scene, make the house a frame one instead of sod and it could be anywhere in the US.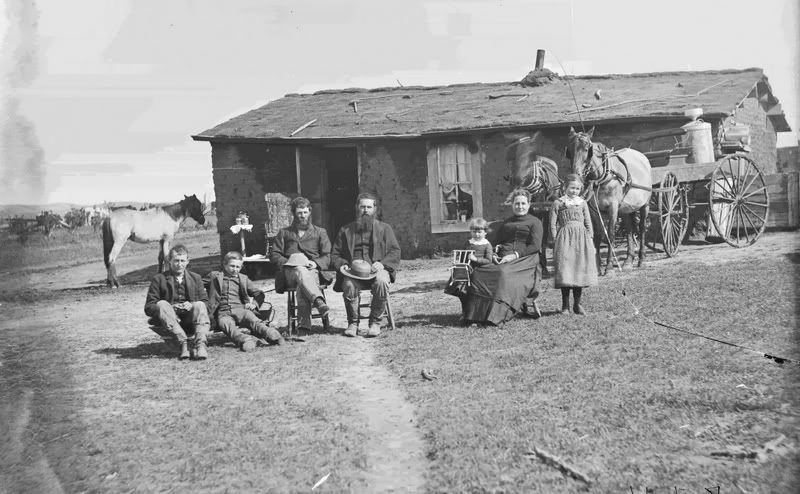 Information is lacking on this one, Butcher might have lost some of his notes on this on in the fire that destroyed about a 1/4 of his pictures, this one looks like it may have a bit of dame that way. Picture 15215 of the Butcher collection Custer County Newbrassky, 1887. Before Heading Out is the title.
Notice we have a farm family wagon loaded with the cream can, funnel still in place. Most likely headed to town to sell the cream. Creameries were sprouting up all over the area to buy cream and make butter, on local one in my area in Beatrice became the large Beatrice Foods.
Also off to the left you can see what looks like a young apple orchard.
So what is the HUH in this photo? Well going to the roof and the juck up on the roof and leaving that section at full resaloution what do we find.
A crossbow, a weapon that dates way back in time and from many cultures, but not commonly found on he Great Plains in this time period. In fact this one in this danged picture is the only one anyone I can find had ever seen a picture of or a mention of. Not uncommon for kids and even adults to have bows and arrows to hunt with, but never seen any mention of a crossbow.