Discussion Starter
•
#1
•
Cappy's biopsy area on Feb 8th.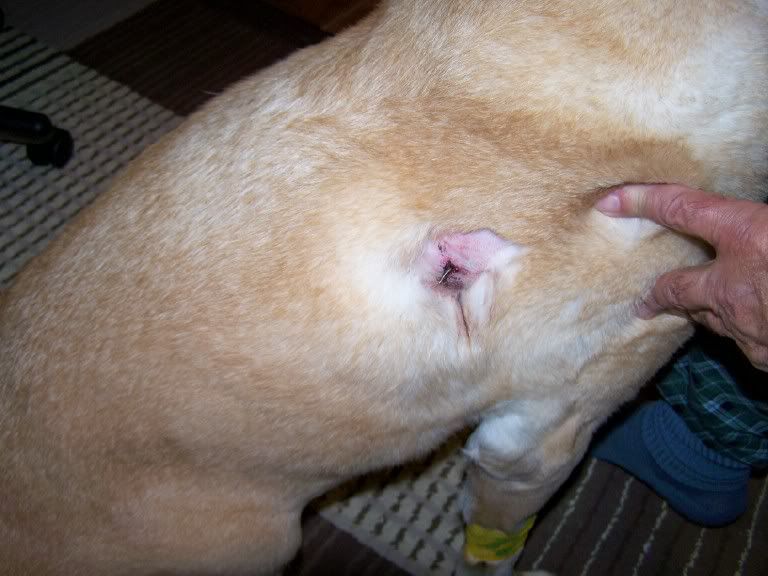 Following surgery today to remove the malignant mast cell tumor. Doc felt he got clean margins all the way around and that there's less than a 25% probability of a regrowth in the same area.
Sensitive content, not recommended for those under 18
Show Content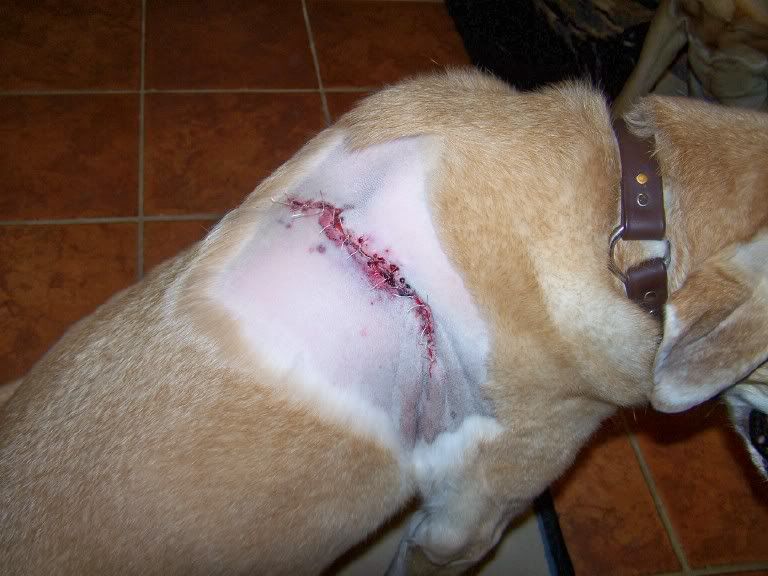 However, the not so good news is that Cappy's lost another pound and a half since last week and the blood and urinalysis today confirms the early onset of renal failure. He goes back on March 8th to get the stitches out from today's surgery. By then I will have gotten my head around the various options we have to begin treatment on my boy. Right now I'm only dealing with emotion.
Any words of advice and/or encouragement from those of you who've had Labs that have gone through kidney failure would be appreciated. I recognize that you've all been more than generous lately with Cappy good thoughts but a hug and continuing prayer would also be appreciated. This one really has me worried.