Discussion Starter
·
#1
·
I try and take Daisy to a lake that is about 15 min. from my house 3 days a week to do some swimming! Here are a few pictures from the other day:
...just keep swimming, just keep swimming (she likes to just take off and swim, she even swims under water)...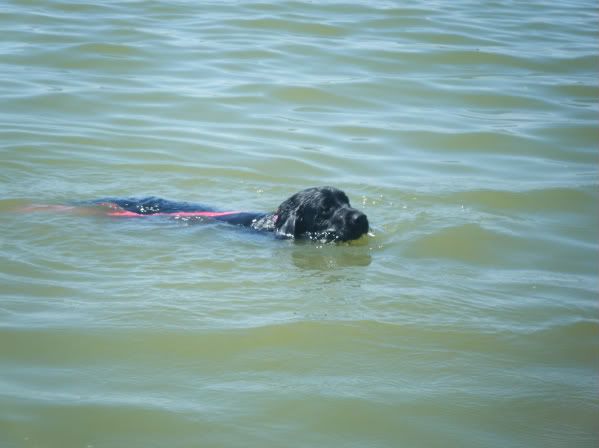 Bringing back the toy...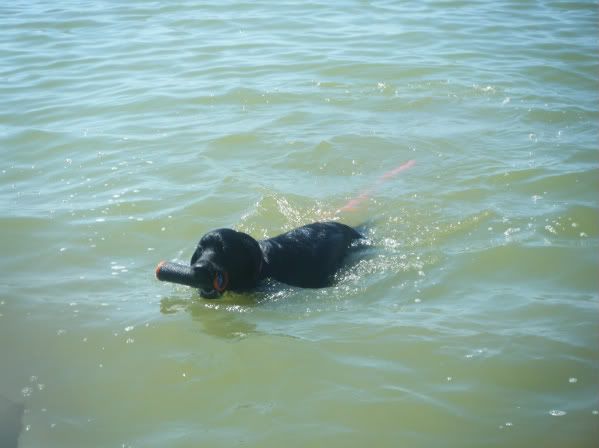 And we're off...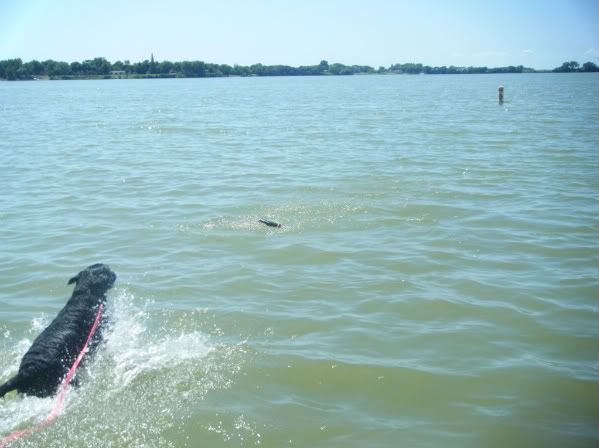 Mom, are you sure you don't want to get in too?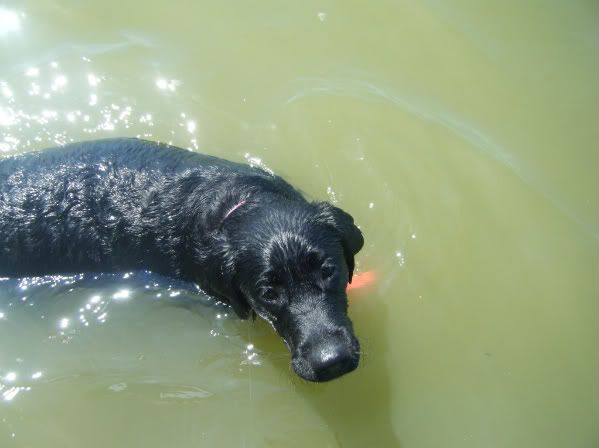 The water at this particular lake tends to be a bit murky, but Daisy doesn't seem to mind!
Also, I usually leave her leash on her while she swims, but I'm worried it might catch on something, what do others do? I need some type of lead on her, as sometimes she wanders off to visit people. Would a longe line be safer, if I hold onto it?