Discussion Starter
·
#1
·
We dodged the worst of it, when I got off work at 6:15 pm Saturday I headed straight into this mess because Rita was heading to her cousins for a birthday party and Rowdy was home in the crate in the living room. Notice the street lights on, the storm is about 4 miles away.
Looking WNW from our parking lot.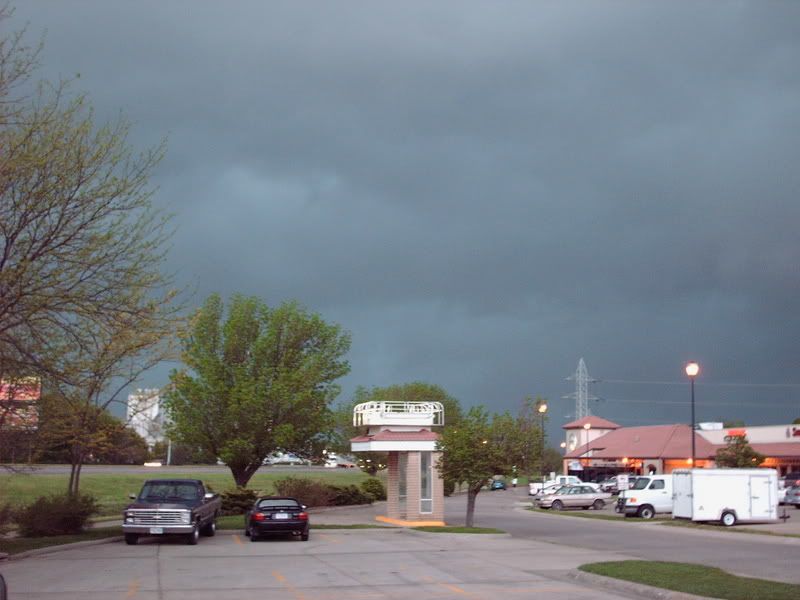 Looking NW from the same place.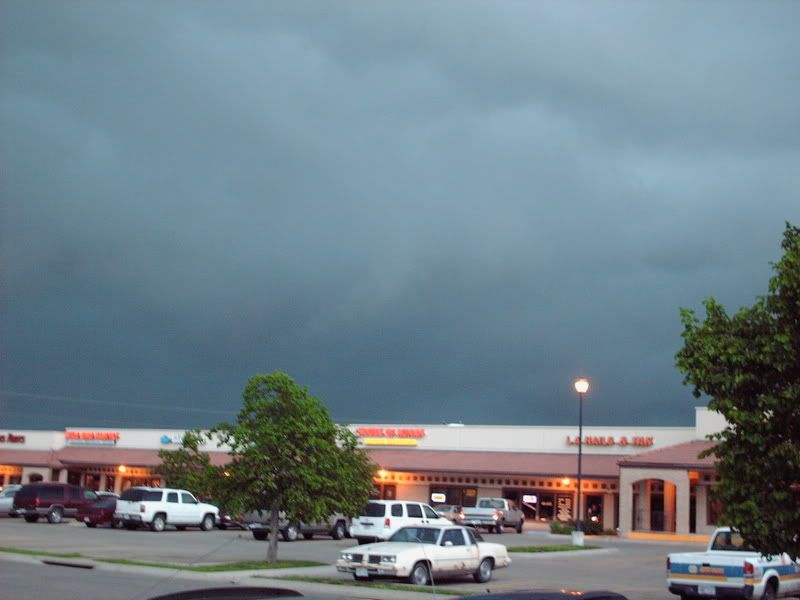 I tried to get pictures through the windshield when I was in the outer edge of the storm, water was curb deep and it was like 45 minutes after sunset. The worst was still west of me.
Rita was home when I got there, she headed home because the heavy part of the storm rolled over where she was going. It spawned a couple small twisters about 10 miles SW of us, dropped 2-3 inches of rain where her cosion lived in about 30 minutes, and dropped golfball size hail and bad ground strikes along I-80.
We went out there later and watched video of it, over curb deep and water coming out of the storm sewer about 12-18 inches. It floated a couple of cars down the hill.
We had one I watched on radar at work Saturday afternoon up in Custer County where those Butcher photos I post were taken. Supper cell with tornadic activity and it rolled through at about 80 mph for an hour. Don't seem to have hurt much up there, but houses can be miles apart so there ain't a lot to hit but pasture.