Discussion Starter
·
#1
·
Not the best ones, won't make it to The Discovery Channel.
As I said in the other thread, when I got to work early and was at the main door with the bosses instead of going to the shelter area, the one clocked me in and sent me to watch the other door, because everyone up there wanted to go to the shelter.
Well the cashier had the key to the door with her so I had to take pictures out the door glass. This was taken at 4:30 less a few seconds. The puffy clouds that show up are moving around the vortex/funnel cloud which from reports I've looked at is not on the ground and maybe 3-4 miles out and rain wrapped. It is moving at an angle to the NE and the picture is looking directly south. The funnel would be hidden by rain in the left part of the picture.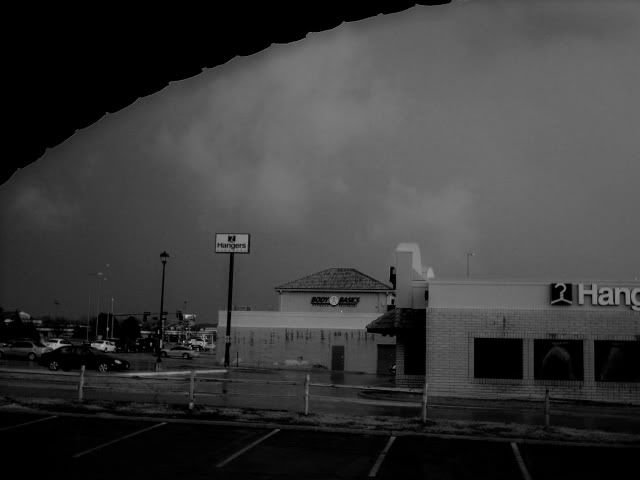 The second picture was taken outside after we got the all clear and I got the door unlocked, it was taken at 4:47 plus a few seconds,and looks to the SE. Over the buildings is a wall cloud and the dark area to the right of the picture is where the tornado is on the ground 5 miles away, rain wrapped.
Final toll was a few building had roof damage, a camper tossed onto a car, in a guy's yard, one semi blown over and some folks got minor cuts when debris went through their windshield. It lifted and skipped for a good 70 miles and over in Iowa it hit a UP coal train that was empty and had stopped for the warning. It must have been stronger up there because it blew 57 out of 113 empty coal cars over in the center of the train.
The season has just started, I most likely will get more before it over.